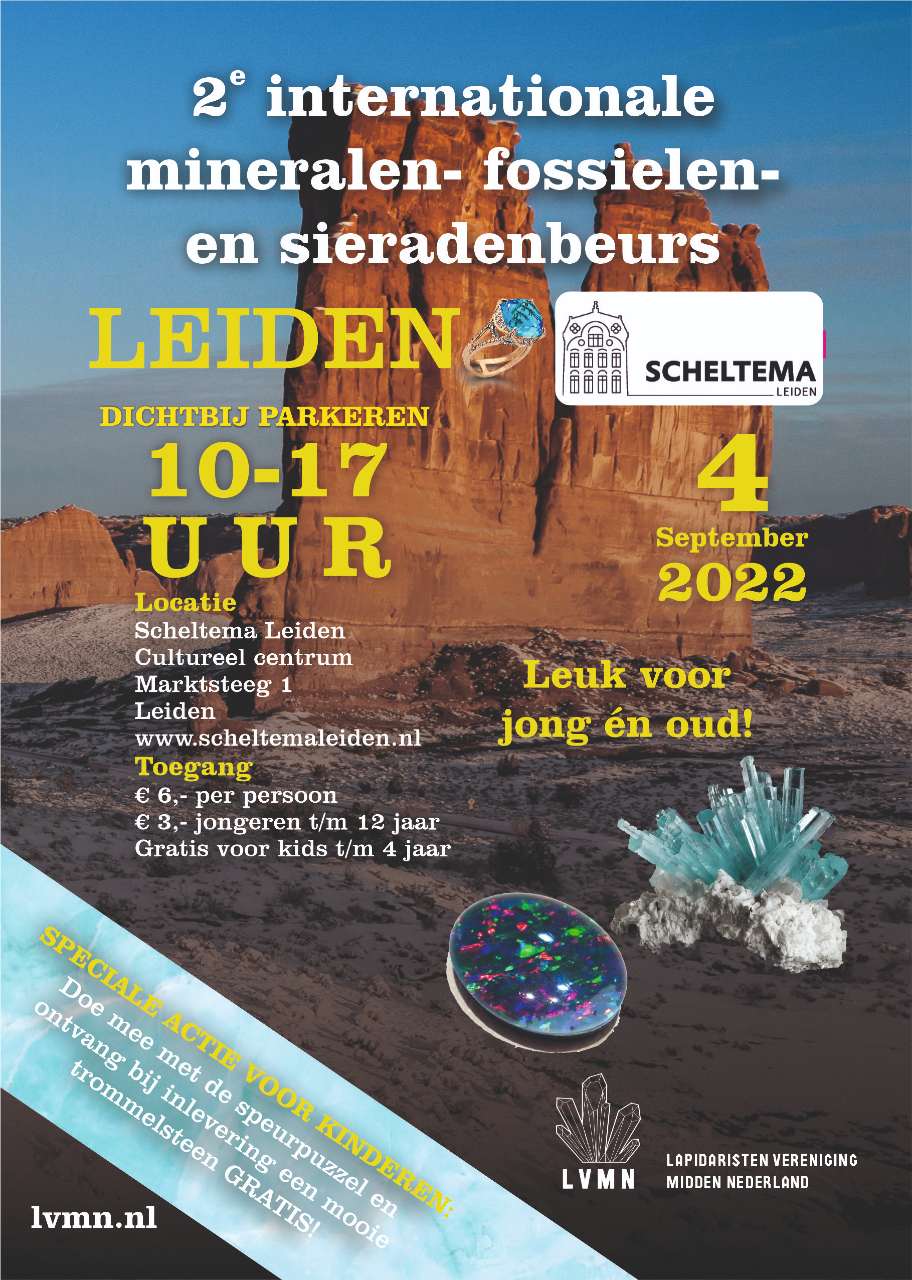 International Minerals-Fossils and Jewelry Fair
On Sunday, September 4, the Lapidary Society Midden Nederland in Bilthoven will organize the2nd edition of the International Minerals Fossils and Jewelry Fair in Leiden. Location Scheltema Leiden at the Marktsteeg 1 in Leiden. The fair will open its doors to visitors from 10:00 to 17:00.
This is the second time that the Lapidarians from Bilthoven have organized this fair in Leiden. And this is accompanied by special safety rules such as contactless payment, and excellent ventilation and outdoor air exchange. Tickets do not need to be reserved in advance and can be purchased directly at the entrance on Sunday.
You will find exhibitors from home and abroad who will show you everything in the field of rocks, crystals, minerals, fossils, gemstones and beautiful jewelry made of natural stone. You will also find tools, books, haberdashery and machines for stone working. Too many to mention and well worth a visit.
There will also be a free game with a fun gift and mineral poster for all visiting children!
Adults pay €6 admission, children up to 12 years of age half price. (€3,-)
Goldsmithing, cabochon grinding and bead threading are fun, challenging and affordable hobbies and the LVMN continues to grow in membership. For more information see: www.lvmn.nl
See you at our fair on Sunday the 4th of September! It's time to do something fun again! (at a safe distance)