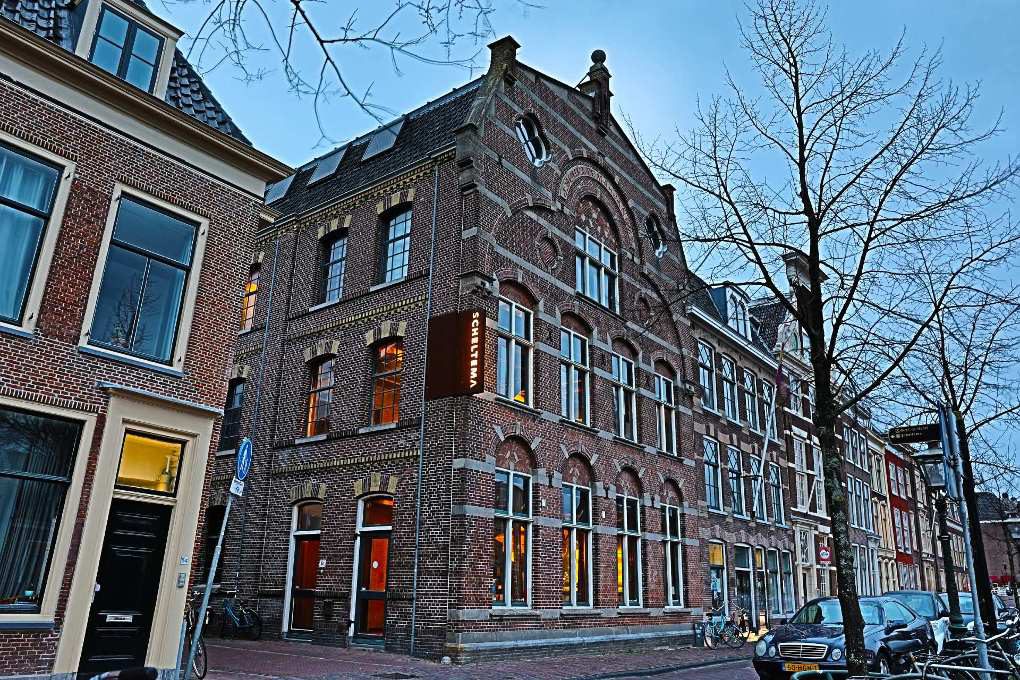 All about our areas and the many possibilities it offers for individuals, businesses and events.
Scheltema Leiden is an old blanket factory dating back to the 19th century. The building is therefore intimately linked to the city's history. By making Scheltema Leiden sustainable and equipping it with excellent audiovisual facilities, a perfect venue has been created for any event you may wish to host.
Because of its location, our meeting rooms can be used either in combination or separately, accommodating groups of up to 700 guests.
Scheltema Leiden comprises six areas; The Foyer, the (Boiler Room ), the Theaterzaal, the Theater Café, the Expo 1 and our latest addition the Zagerij. There is also an outdoor terrace boat available.
Scheltema Leiden is easily accessible by either bike, car, bus or train. Our location is a stone's throw from Lammermarkt parking, and a less than ten-minute walk from Leiden Central Station.
Our rooms are ideal for: meetings, conferences, symposia, workshops, presentations, dinners, drinks, parties, photo / film shoots, exhibitions and lectures.
Do you have any questions, would you like to drop by for a viewing or maybe even book a room / take an option? Feel free to contact us at 0031 (0)71 514 4441 or info@scheltemaleiden.nl.
TAKE A LOOK AT ALL OUR AREAS