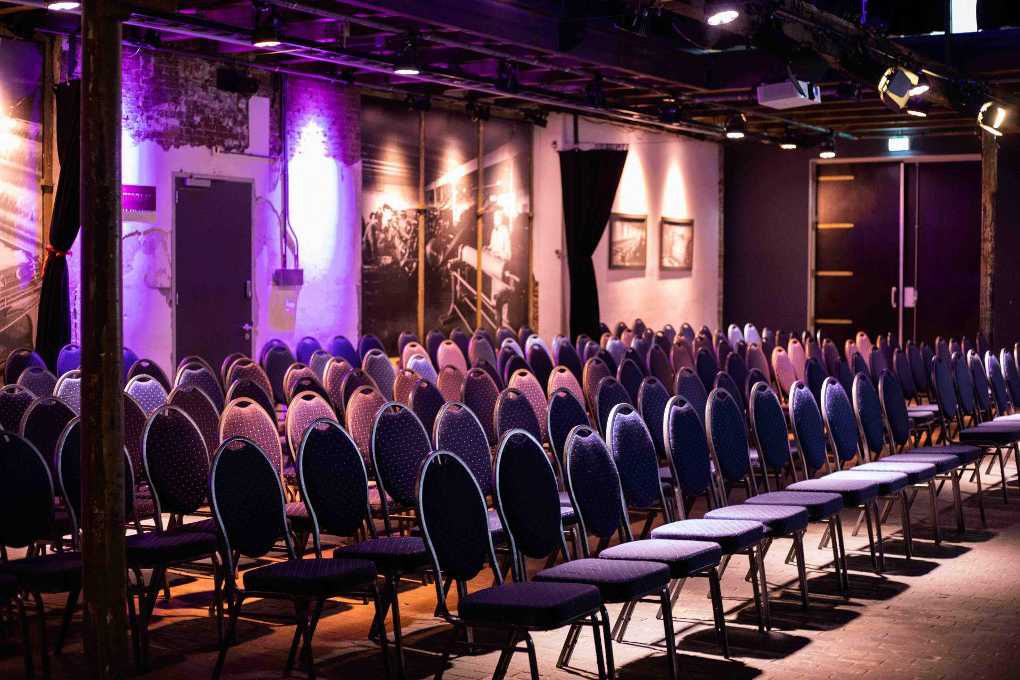 WELCOME IN OUR THEATERZAAL!
Its size and central location make the Theaterzaal the heart of the building. With its preserved original details and beautiful stone floor it's also the most versatile space.
Our Theaterzaal is fully equipped with excellent audiovisual resources, such as a beamer, a large screen, microphones and high-quality speakers. The Theater also comes with a professional lighting plan that can be adjusted to your personal wishes.
The Theaterzaal, where wool was once spun into threads, offers countless possibilities. A characteristic feature in this hall, which also includes balustrade, are its beautiful windows on the ground floor and second floor. The windows provide beautiful light penetration and can also be completely darkened by means of shutters.
This makes the Theaterzaal ideally suited for stage shows, various types of performances, presentations, debates, meetings and workshops. The Theaterzaal also serves as a plenary room for conferences, meetings or symposia.
Please contact us for a viewing or in case you have any questions. We can be reached on 0031 (0)71 514 4441 or via info@scheltemaleiden.nl.
TAKE A LOOK AT ALL OUR AREAS