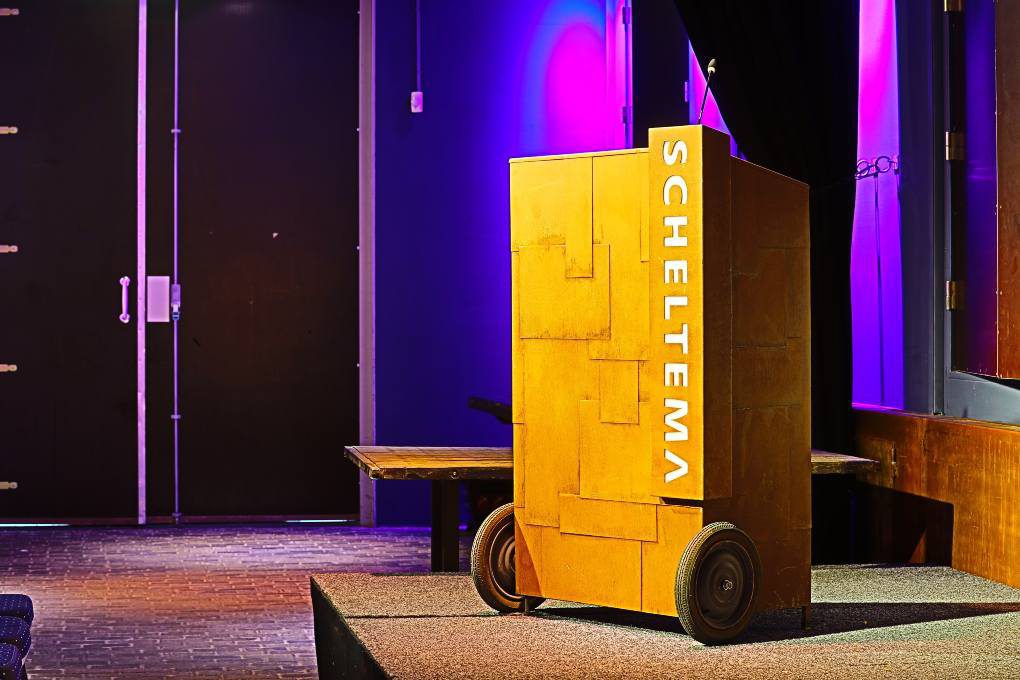 WELCOME TO SCHELTEMA LEIDEN!
In 2006, the former blanket factory located in the Marktsteeg in Leiden opened its doors as the cultural hotspot of Leiden. Here, Scheltema Leiden offered a full cultural programme with accompanying catering and hospitality. With a cultural café at the front of the building and a restaurant located in the old Boiler Room, visitors were able to enjoy a bite or a drink before or after a performance.
However, it soon became clear that the historic building with its industrial legacy wasn't ideal for hosting any type of cultural event. The auditoriums remained empty and performances never happened, so that ultimately the foundation responsible for filling the auditoriums was declared bankrupt in 2011. Subsequently, we took over the management of the ground-floor and second-floor rooms of Scheltema Leiden.
After this management change, we decide to turn the business around. Scheltema Leiden was to become the living room of Leiden, where cultural events would alternate with business events. The Municipality of Leiden offered a small funding to help us start up. We set to work and soon the old blanket factory began to come alive.
After five years, the funding from the municipality of Leiden was halted because of budget cuts in the cultural sector. This only motivated us even more to maintain or even expand our cultural programming. Currently, between 400 and 500 events take place each year at Scheltema Old Blanket Factory. We finance and support cultural events held in the building from the proceeds of our commercial events – a healthy way of doing cultural business, we believe. Presentations, meetings, drinks, meals and entertainment take place in our rooms on a daily basis, something we are extremely proud of!
Scheltema Leiden mostly works together with local suppliers to showcase all the wonderful things the city of Leiden has to offer to our guests. Social and sustainable entrepreneurship is highly valued within our organisation.
The team of Scheltema Leiden consists of a small group of enthusiasts, each contributing their own speciality and core business. Besides the management team, we have a large group of hospitality pundits who all come from Leiden! Using local products and working with local people, we believe we can rightfully call ourselves 'the living room of Leiden'. A place where anything is possible and where we like to think along with everyone. Let's make it possible, you are all invited!