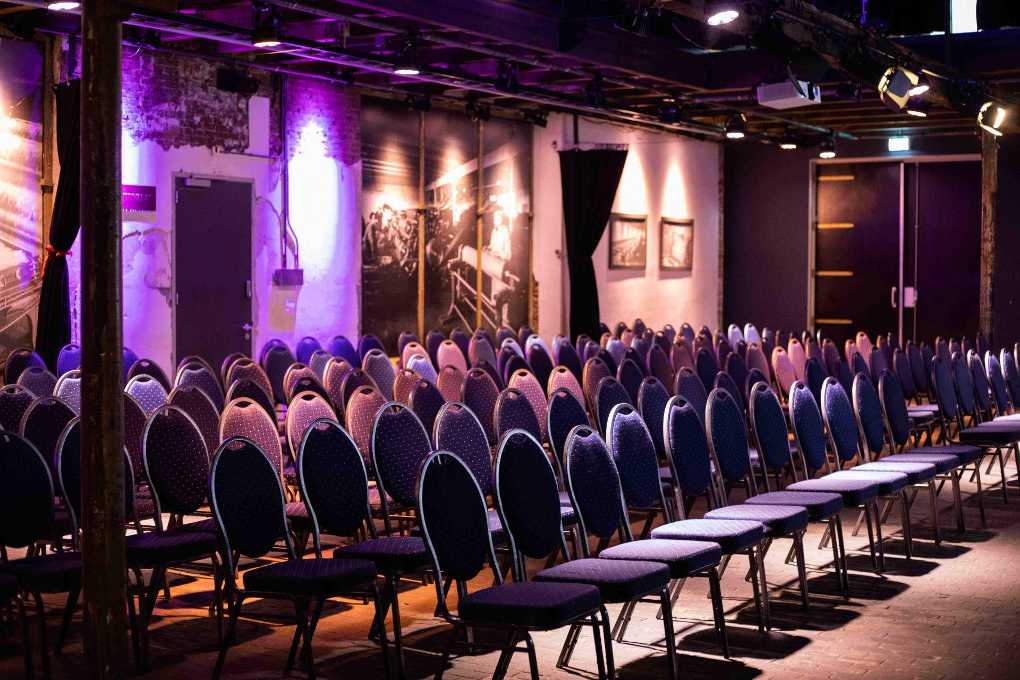 DOING GREAT BUSINESS IN SCHELTEMA LEIDEN
For many years we have specialised in facilitating various business events such as conferences, meetings and symposia at our unique location in Leiden. Scheltema Leiden is the perfect place for your inspirational meetings, presentations and discussions.
We are housed in an old blanket factory dating back to the 19th centrury, with a close link to the city's history. By making our building sustainable and equipping it with excellent audiovisual resources, we have created an ideal place for hosting any business event.
We unburden organisations of all peripheral concerns to enable optimal focus on the content of their meetings. Together with our partners in Leiden, we provide a delicious cup of coffee or tea, a customised lunch and a formal drinks afterwards. Would you like to dine with the group on location after the meeting? We'll arrange it!
Scheltema Leiden has six meeting rooms and a terrace boat: the Foyer, the Ketelhuis (Boiler Room), the Theaterzaal, the Theatercafé, the Expo and our latest addition the Zagerij. Our Theaterzaal area functions as a plenary hall with a maximum seating capacity of 250. The other rooms are used as reception/ registration areas and as break-out rooms.
Scheltema Leiden is easily accessible by bicycle, car, bus or train. Our location is a stone's throw from the Lammermarkt parking garage and a less than ten-minute walk from Leiden Central Station.
Our rooms are ideal for: meetings, conferences, symposia, workshops, presentations, dinners, (corporate) events, photo/film shoots, exhibitions and lectures.
Are you curious about the possibilities, do you have any questions, would you like to drop by for a viewing or maybe even book a room directly / take an option? Feel free to contact us at 0031 (0)71 514 4441 or info@scheltemaleiden.nl.
TAKE A LOOK AT ALL OUR AREAS