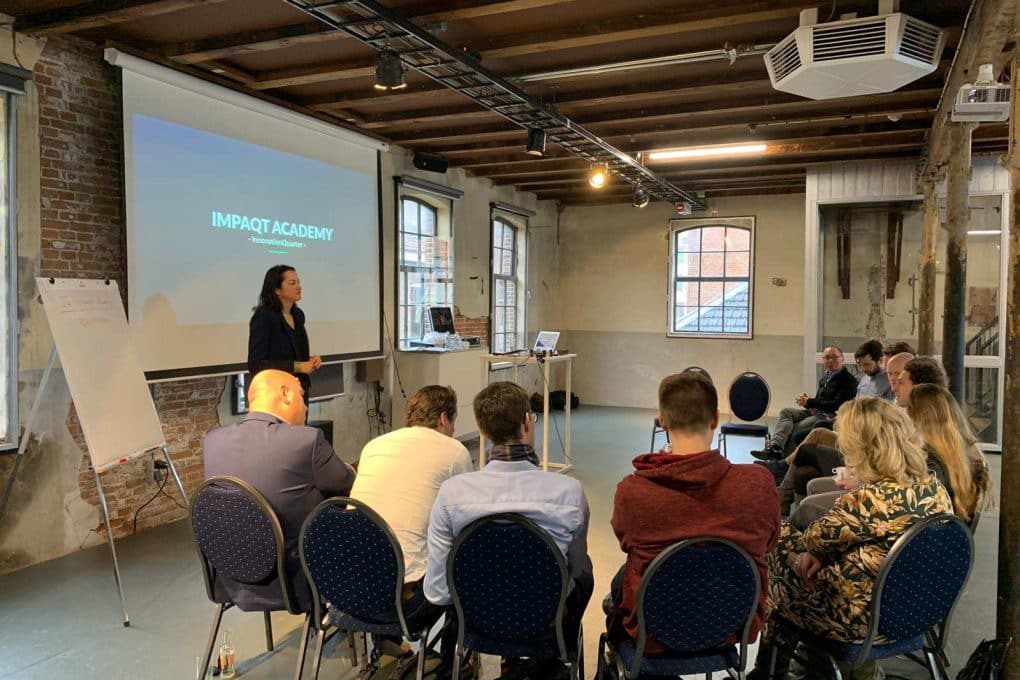 A SPECIAL LOCATION IN THE CITY CENTER
The various rooms of Scheltema Leiden are also ideally suited for corporate training. Training location requirements will vary for each company. Due to the various rooms on offer, each with their own atmosphere, you are likely to find a room that matches your specifications. We would love to welcome you at our inspiration-filled venue!
We unburden organisations of all peripheral concerns, ensuring optimal focus on the content of their training. Together with our partners in Leiden, we provide a delicious cup of coffee, a customised lunch and drinks afterwards. Fancy a carefree dinner with your team after an intensive training? We'll arrange it!
Scheltema Leiden is easy to reach, making it an ideal training location right in the heart of Leiden. Leiden Central Station is a less than 10-minute walk from our location Easy and safe parking is just around the corner, in Lammermarkt underground car park.
By making our rooms sustainable and providing them with state-of-the-art audiovisual equipment, we have created a pleasant training environment with a full set of mod cons. A location where you can experience the history of Leiden while enjoying the facilities of today!
The Scheltema Leiden team has extensive experience with guiding and organising a wide range of (corporate) trainings. Over the years we have offered services to numerous companies and foundations.
Do you have any questions, would you like to drop by for a viewing or maybe even book a room / take an option? Please feel free to contact us at 0031 (0)71 514 4441 or info@scheltemaleiden.nl.
TAKE A LOOK AT ALL OUR AREAS