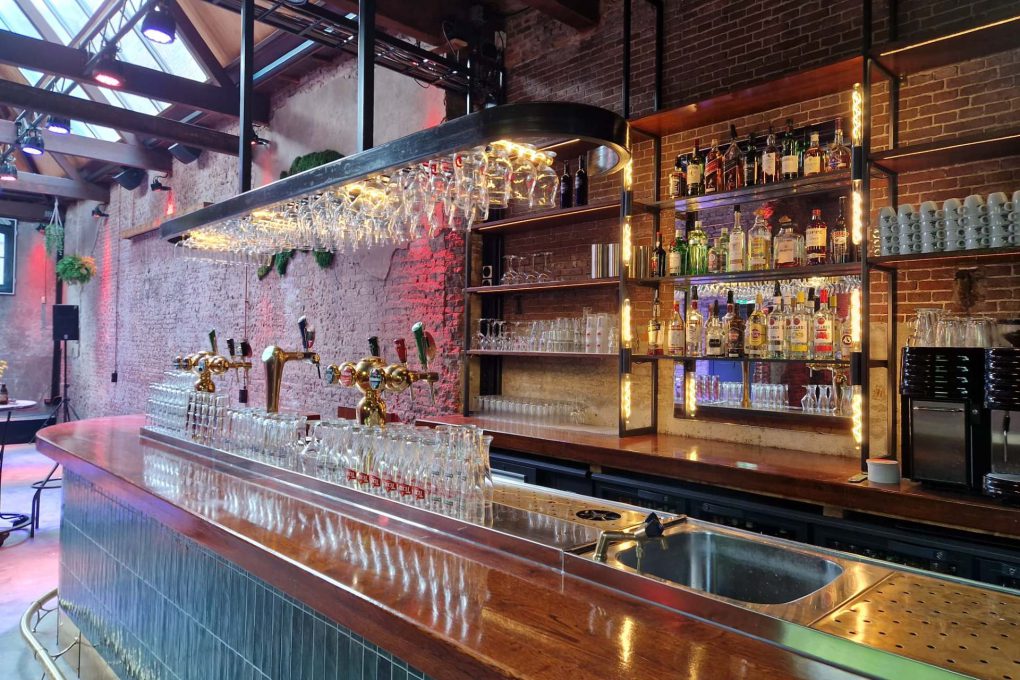 DE ZAGERIJ, OUR LATEST ADDITION
The Zagerij is the newest addition to Scheltema Leiden. This space used to house the sawmill of the Lakenhal and has now been converted into a modern bar. Because the characteristic walls and floor have remained intact, this space also has the atmosphere you are used to in Scheltema Leiden. With its beautiful large bar and high roof with lots of light, the space is perfect for parties, drinks, meetings, dinners, presentations and corporate events.
In addition to all the elements a bar should have, the Zagerij also has the latest audio-visual facilities. Think of a beamer with large screen, a modern sound system and a professional lighting plan that can be adjusted to your liking. The room is also equipped with an air conditioning system so it is always the desired temperature! This also makes the Zagerij a great place to hold your business events.
The Zagerij can accommodate groups of up to about 130 people, has a direct entrance on the market alley and has its own checkroom and restroom facilities.
Please contact us for a viewing or in case you have any questions. We can be reached on 0031 (0)71 514 4441 or via info@scheltemaleiden.nl.
TAKE A LOOK AT ALL OUR AREAS