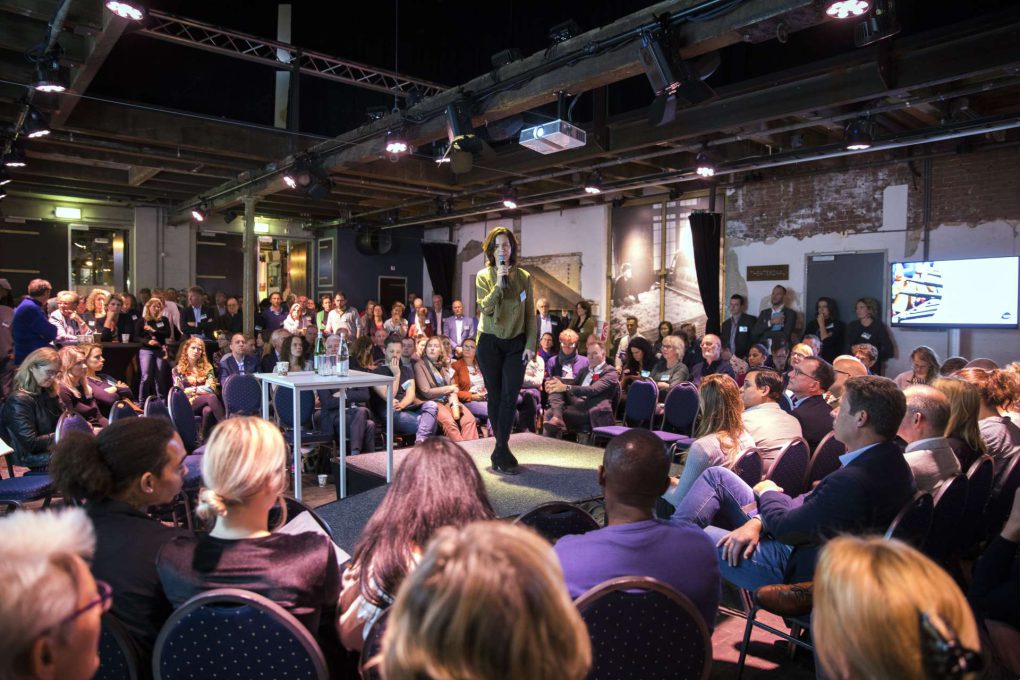 A CONFERENCE VENUE PAR EXCELLENCE!
Scheltema Leiden is an old blanket factory dating back to nineteenth century and is closely linked to the city's history. By making our building sustainable and equipping it with excellent audiovisual facilities we have created a unique location for hosting your conference.
Our ample-sized Theater has a plenary capacity of 250 seats. We welcome visitors in our Foyer, where a cup of coffee is served after registration. Because of the wide range of rooms, the group can easily be divided into 4 or 5 subgroups.
We unburden organisations of all peripheral concerns, thus ensuring optimal focus on the content of their conference. Together with our partners in Leiden, we can provide a delicious cup of coffee, a tailor-made lunch and drinks afterwards. Would you like to dine on location after the conference? We'll arrange it!
Scheltema Leiden is easily accessible by bicycle, car, bus or train. Our location is a stone's throw away from Lammermarkt parking garage and a less than ten-minute walk from Leiden Central Station.
The Scheltema Leiden team has extensive experience with facilitating conferences. In recent years, we have welcomed many companies. In recent years, we have welcomed many companies.
Below the various conference locations available at Scheltema Leiden are listed. Do you have any questions, would you like to drop by for a viewing or maybe even book a room / take an option? Please feel free to contact us on 0031 (0)71 514 4441 or info@scheltemaleiden.nl.
TAKE A LOOK AT ALL OUR AREAS