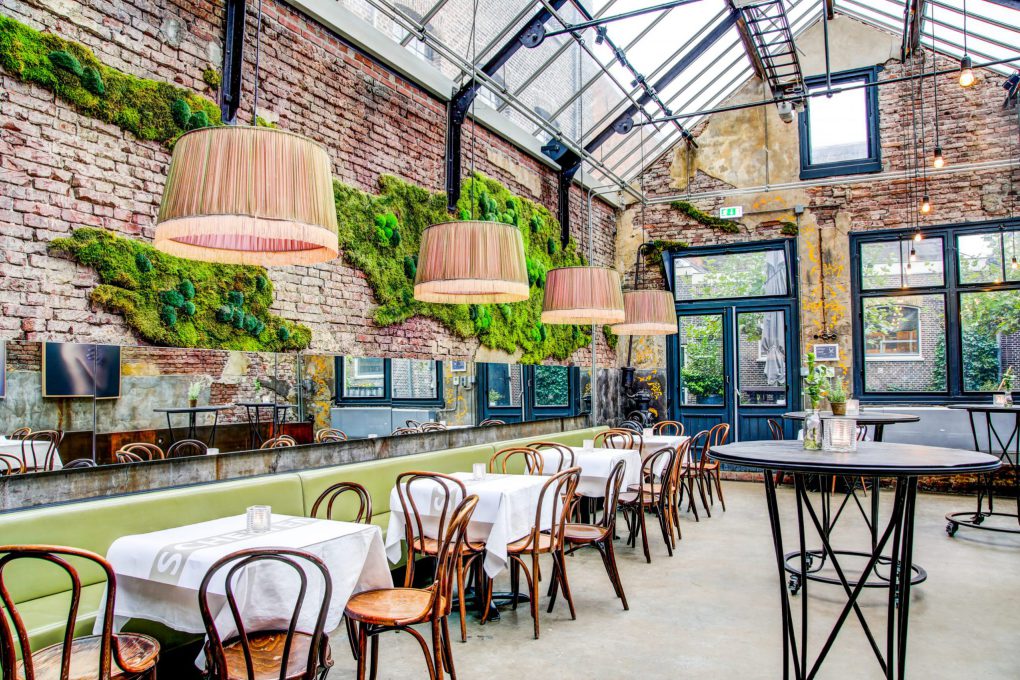 TAKE A LOOK AT OUR KETELHUIS
In the old Ketelhuis (Boiler Room), which once housed the company's steam boiler, the industrial heritage is still very much in evidence.
The glass roof will be the first thing you notice when you walk into the Ketelhuis. This beautiful roof lends a stylish and atmospheric appearance to this area. During daytime, the room is lit by natural light, while and at night you can see the stars twinkle through the glass ceiling. A real eye catcher!
The adjoining open kitchen makes the Ketelhuis ideal for lunches and dinners. The interior of this space can be adapted to any occasion. Being fitted with high-quality audiovisual resources, the Ketelhuis is perfect for a meeting or as a breakout room for a conference or symposium. In combination with the adjacent Foyer, the Ketelhuis is also suitable for large-scale events.
Scheltema Leiden works with various caterers from Leiden. Together with our partners we have created a highly diverse culinary offer. A sit-down dinner, lunch, buffet, BBQ or live cooking? Nothing is too crazy and the sky is the limit!
Please contact us for a viewing or in case you have any questions. We can be reached on 0031 (0)71 514 4441 or via info@scheltemaleiden.nl.
TAKE A LOOK AT ALL OUR AREAS