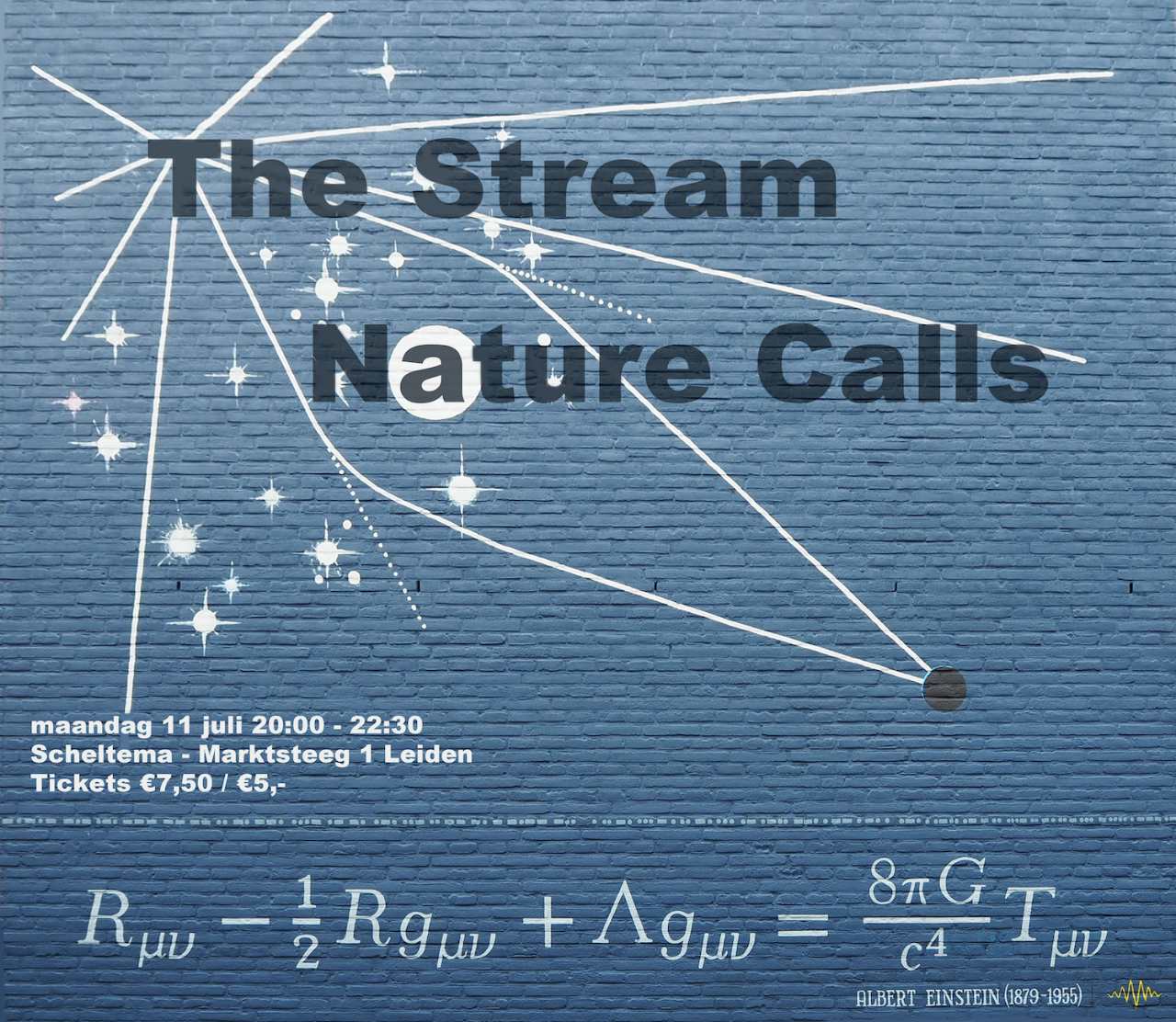 The Stream – Nature Calls
Leiden will be the European City of Science in 2022, and "Wall formulas in the City" will be on the program on Monday 11 July. A day that starts with walks along the various wall formulas, and that ends with a very special performance in Scheltema. The Leiden band The Stream made a new show especially for this event, called Nature Calls.
The inspiration for the music was drawn from the many wall formulas in Leiden and the ideas surrounding it. And anyone who has heard and seen this orchestral pop/rock band before will undoubtedly know, there is more… The music program, consisting of no less than 20 songs, will be provided with some live demonstrations of real physics experiments performed by Rino. To complete the multidisciplinary spectacle, The Stream collaborated with Lennard van der Valk, who adds his fantastic projections.
During this performance, The Stream takes you on a journey full of wonder, from the unpredictability of the smallest particles to the grandeur of the universe. And, without revealing too much in advance; they go out with a bang!
Tickets : €7.50 / €5,- (students, young people up to 26 & CJP)
Ticket link: https://www.ticketkantoor.nl/shop/Nature-Calls