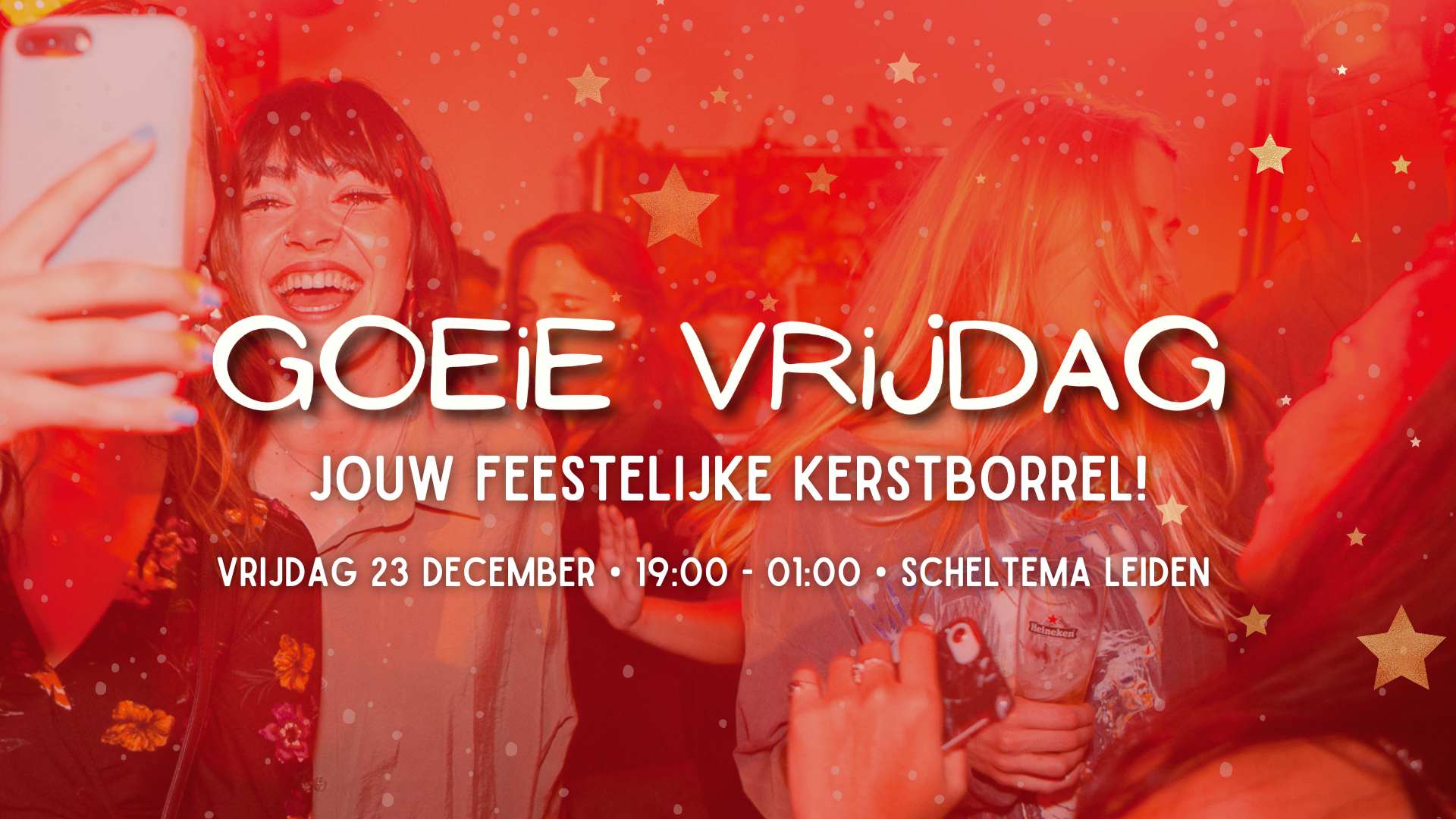 Goeie Vrijdag Christmas Special
Ho Ho Ho, Let's Go! Friday, December 23 we are back at Scheltema Leiden with a mega cozy CHRISTMAS SPECIAL!
CHRISTMAS SPECIAL
All your favorite (Christmas) hits
On Santa's lap
DJ performance v/d Santa Claus
Snow? Yes, snow is forecasted in Scheltema!
Christmas decoration that the Intratuin is nothing compared to!
DANCE!
In addition to all the Sky Radio Christmas violence, our DJs play the happiest Disco, Guilty Pleasures, fine RnB and delicious Dance Classics. In short, expect a mega cozy Christmas special!
𝗧𝗜𝗖𝗞𝗘𝗧𝗦
Ticket link: goeievrijdag.com/tickets
Ticket price: € 15 incl. service costs & cloakroom
𝗔𝗹𝗴𝗲𝗺𝗲𝗻𝗲 𝗶𝗻𝗳𝗼
Date: Fri, 23 Dec, starting at 19:00
Location: Scheltema Leiden
Address: Marktsteeg 1, Leiden
Parking: Come on your bike
Guarded wardrobe incl. price
The Goeie Vrijdag DJ Team
min. age: 23 years